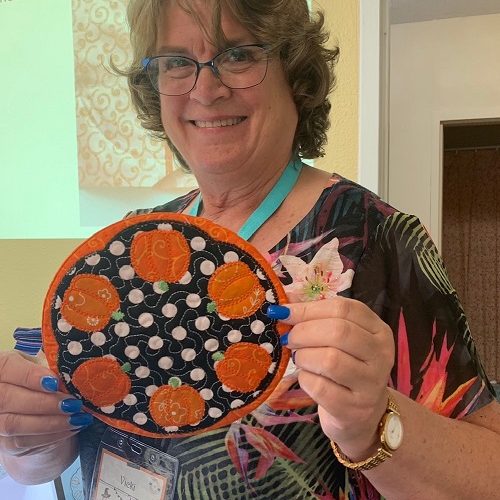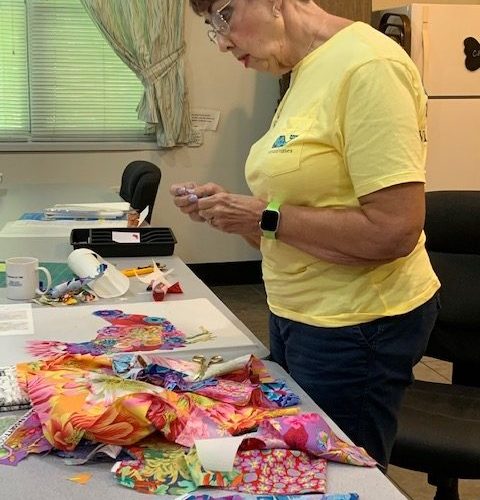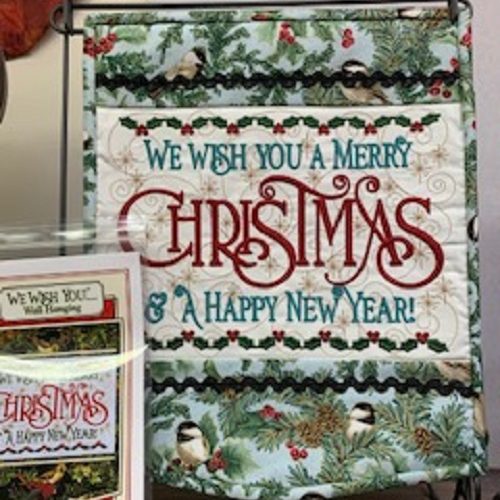 ★★★★★

Great store. Lots to choose from. Owner and staff very friendly and helpful. Definitely worth a stop for anyone that uses fabric for any kind of price. Only 1 mile off the main interstate.
★★★★★

I had a problem with my Babylock Regent long arm machine and I texted Cynthia and Harris about it. Within 2 hours of my text, I talked to Harris and was on my way in to the shop with it. Both he and Cynthia explained a few things I did not know and gave me some helpful information. Within about 30 minutes I was out the door on my way home, a VERY satisfied customer. Of course I had to look through the shop because there were a lot of new fabrics I hadn't seen. I can't wait to go back and retreat in January! Their customer service after selling machines is so very important and they get 5 stars from me!!
★★★★★

The Threads of Time in Danville, IL is a great quilt shop for all your quilting needs. A recent ownership change makes for a enthusiastic and delightful atmosphere to shop and visit with the the owners, Harris and Cynthia. "Oh the changes they will make!" Their warm personalities are a delight. An attached retreat center has all the comforts of home. Quilters come from miles around to stay a few days or more to work on quilt projects , share ideas, stories and enjoy being with friends. I personally have had several lasting friendships begin at the shop over the years. The previous owners were wonderful people making me feel so very welcomed. Please include this stop in Danville the next time you want an adventure. You won't be disappointed!!
★★★★★

I visited Threads of Time about a month ago with a local guild to stay at the retreat center. I have to say I was a bit nervous only because this was my first retreat and I didn't know what to expect. I can tell you by the end of my stay everyone made me feel like I was family and a guest staying at their home. Cynthia and Harris really have gone out of their way to welcome me and I can't even begin to tell you how amazing this place is! I find myself wanting to make reservations and go have a sew weekend on a daily basis. Some would say I am addicted, but in all reality this is just a great place to spend time with others that enjoy sewing and quilting as much as you do. Its like an extended slumber party and I never want it to end! Thanks again and I will see you very soon.
★★★★★

I was nervous about buying a new embroidery and sewing machine. However the owners went above and beyond to make sure I had what I was looking for. I had no clue what all I would need but the explained and made sure I had what was needed. They sat down with me to show me everything my machine could do in detail! Looking forward to doing classes. I love me machine!
★★★★★

Quilters are so lucky to be able to shop, retreat, share ideas with old and new friends, get expert advice, and have their machines serviced all in one place. Sleeping rooms have individual heating/air conditioning. Each quilter has their own six foot table for sewing. Cutting tables, big-board ironing stations with irons are provided as are multiple large design walls. The quilt shop just gets better everyday!!! Many classes are offered for both quilters and machine embroiderers. And, they now sell and service BabyLock machines! Well worth a visit . . . . And you'll want to stay!!!
★★★★★

Thank to you all for another great stay! I always have a great time! You and your staff make us feel special and important! You take such good care of us....many thanks!